Click on picture to enlarge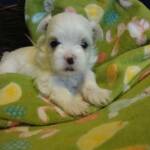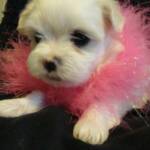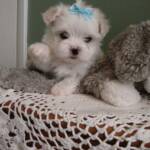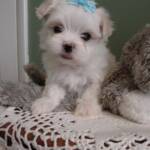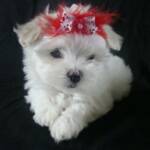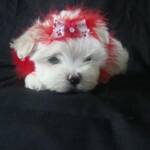 This Little Girl  Is From A Past Litter Moonpie Baby.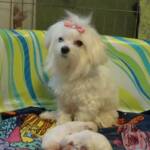 When purchasing a puppy we provide a Quarantee with

1. Up To Date Current vaccines

2. Shot Record

3. Wormed

4. A Puppy Care packet

 5. 1 Year In Writing On Genetics

6.  AKC Registration Papers

Each individual puppy is priced based on their size,quality, and their gender. etc...

.

All Puppy Deposits Are Non Refundable as it removes a puppy from a future home.

Prior to picking up your Maltese, they are

1. Given a luxuary bath

2.Their little nails are manicured

3. Their teeth are brushed 

4. They get a little bow in their hair.

5. A  baby blanket and special toy

TRISTAN  MOONPIE BABY(PAST LITTER) 

We have a lifetime "Return" Policy.

We would like for you to return our puppies back to to us  without a refund if you can no longer care for them for any reason. 

Loss of job, moving, etc........

We do not want to see any of our puppies being placed in rescues or shelters!

We love hearing from our babies new parents and updates with photos. It makes all we do for them worth every minute!

We take pride in our puppies! .

Information 

 Maltese are Hypoallergenic And Non Shedding 

 About Us

We raise our puppies in our home and provide a Clean Environment, which we believe provides Healthy Socialized Puppies . They are very much loved and cared for. We have high standards when it comes to our Maltese ! The Health of our dogs is extremley important to us. We strive to breed top quality bloodlines and improve the quality of our puppies. 

Our puppies are AKC registered and we breed to the AKC standard.

Click on picture to enlarge

MOONPIE HAS DELIVERED HER BABIES. 

Thank you to the families our little ones went to.


Past Babies In their Forever Homes

Coburn's Fetchin A Dream Is Daddy of these Little Babies and Little Sweet Moonpie is Mom. Bailey and Snowflake have went to their new families.